"PROOF! Now You Too Can Take The Stress Out Of Keeping Up With Your Social Media – And It's a Lot Easier Than You Think!"
If you've ever wanted to have an EASY TO FOLLOW, Step by Step, SOCIAL MEDIA PLAN , then you're going to want to read every word below..
BEAUTY PEEPS,
If you're like a lot of people I talk to about DIGITAL MARKETING then you have a pretty strong opinion when it comes to TRYING TO POST CONSISTENTLY, UNDERSTANDING THE EVER CHANGING ALGORITHM AND GETTING CLIENTS AND/OR SALES FROM YOUR SOCIAL MEDIA PAGE.
In fact, there are many classes/courses/ebooks/master classes/podcasts/seminars/workshops etc. on this HOT TOPIC, right?
And…. namely, most of them stink.
You know what I'm talking about, right?
All of these 'grow your following' courses promise you that you'll get sales, go viral or become an influencer by the time you complete it, you're convinced there's no way it won't work for you. It seems like a sure thing, right?
But then you try it out…
And it doesn't work. More often than not, the class is from someone that
A. Does not have the necessary skill to teach and convey usable information OR
B. Is a business/corporate or office type personality and does not truly understand the demanding work schedule & hours that beauty pros put in on a daily basis..
Then….. you end up feeling burned again.
I'm going to let you in on a little secret…
The reason so many of these 'social media suggestions' don't work is because no one ever TESTED them, while also servicing clients/making press-on nails/making kids lunch etc.
See, these untested social solutions  look good on paper. It seems like they should work. The average person certainly wouldn't question whether they can remain consistent in posting or grow their following.
Even the person offering the course/class/ebook probably just assumes they'll work, and puts them on the market without ever getting any real-world results. In fact, maybe it worked for the creator of the product, but that doesn't mean it will work for everyone.  
For example: Someone that has an office/desk job or a work schedule of 9-5 with hour chunks of time dedicated to social media posting and strategizing can not really help BUSY OR STRUGGLING beauty professionals who are doing clients back to back with no break (not even lunch) or super shy, introverted creatives who "don't like putting themselves out there".
And that's why NAJA'S SOCIAL MEDIA ESSENTIALS: THE FOUNDATIONS FOR DIGITAL MARKETING SUCCESS is completely different…
SOCIAL MEDIA ESSENTIALS is a COURSE that's Been Field Tested Thoroughly by HUNDREDS OF BEAUTY PROS along with anyone else that needs paying clients to support their business. 
(This course has been given to psychologists, photographers, dog groomers, film makers, match makers, chefs, massage therapists & more)
When I say SOCIAL MEDIA ESSENTIALS works to remove posting anxiety and help with a social game plan, I mean it. In fact, I can PROVE it.
Case Study #1: Symphony of kandiicoatednails got RESULTS FAST!!!
Symphony is a super talented nail artist and like many creatives- SHY, scared to charge and nervous to put her art on display for fear of not being good enough or being harshly judged or criticized. (Sound familiar, y'all?). After just 3 months, she grew from 150 followers to 1500. Following Naja's formula she began selling her custom nail art charms and got more orders in 1month than she had in years prior. She even landed a few celebrity clients and her work was seen on TV!!! 
And Symphony isn't the only one. Check this out…
Case Study #2: Julia gained CONFIDENCE and PEACE OF MIND!!! 
Even Though she never thought she'd free of angst & anxiety when it came to posting and putting herself out there. 
Julia is like many of us. Amazing at laying a set of nails, yet BEYOND stressing about her social page. Anxious about what to post, how her page looks, when to post, deleting and OVERTHINKING every post AND THEN…..not posting at all! In a few short months after reading THE SOCIAL MEDIA HANDBOOK she was happy and CONFIDENT about her page and her posts. No longer stressing and spending valuable energy OVERTHINKING her social page she used that freed up energy to OPEN A SALON, start giving 1:1 courses charging $2000+ and even traveled to L.A. to do nails for Louis Vuitton fashion show.
Pretty exciting, right? If these people can DO IT, then you can too!
All you need to grow YOUR BEAUTY business, YOUR clientele and YOUR reach is SOCIAL MEDIA ESSENTIALS: THE FOUNDATIONS FOR DIGITAL MARKETING SUCCESS.
Let's take a look at what all you get when you order now…
SOCIAL MEDIA ESSENTIALS: 
THE FOUNDATIONS FOR DIGITAL MARKETING SUCCESS
This 23 EPISODE COURSE shows you the best way to find the time to consistently post. Not only do you get tips & tricks, but you'll also discover NAJA'S special sauce on HOW-TO
 GET 10+ PIECES OF CONTENT FROM JUST ONE (1) BEAUTY SERVICE!!!!
The SOCIAL MEDIA ESSENTIALS also includes:
UNDERSTANDING WHAT SOCIAL MEDIA IS
#1 MOST IMPORTANT DECISION REGARDING YOUR PAGE
BIO. CAPTIONS. HASHTAGS.
LIGHTS. CAMERA. EQUIPMENT.
WHEN TO POST
WHAT TO POST
HOW MANY TIMES TO POST.
NAVIGATING THE ALGORITHM
SOCIAL PROOF AND HOW TO USE IT TO GROW FAST!
STEPS TO BUILDING A FOLLOWING 
ENGAGEMENT- HOW TO GET THEM INVOLVED 
CONTENT CALENDAR:  IT'S EASIER THAN YOU THINK
RUN YOUR SOCIAL LIKE THE BIG COMPANIES DO
CONTENT CREATION: NAJA'S SPECIAL FORMULA TO GET 10+ PIECES OF CONTENT FROM just ONE beauty SERVICE or product
AND NAJA NOTES:
WHAT MAKES THIS COURSE TRULY SING AND STAND OUT IS: THE CORRECT MENTAL APPROACH TO SOCIAL MEDIA USE.
 Including: 
CONSISTENCY. SHARING YOURSELF. GOING ALL IN.
DON'T BELIEVE THE HYPE
DEALING W/ POSTING ANXIETY. BEING A PICTURE HOARDER. 
DEVELOPING A PLANNING DAY.
And that's not all…
Order Now and You'll Receive NAJA'S E-BOOK -
THE SOCIAL MEDIA HANDBOOK FOR BEAUTY PROFESSIONALS From Getting Clients, Paid Gigs, Teaching & Monetizing Your Page– FREE!
The key to posting consistently is to have a game plan or a system – and that's exactly what you get when you order now!
Elsewhere online people are paying up to $45 for Naja's SOCIAL MEDIA HANDBOOK, but it's yours free when you order now!
And GUESS WHAT ELSE ? Upon completion of this course, comes a VERY BIG ADDED BONUS. YOU have the opportunity to schedule a 1:1 SESSION WITH NAJA NAIL GURU for a special low price as a CONGRATULATIONS FOR INVESTING IN YOURSELF AND FOR COMPLETING THE COURSE. 
Which brings us to your next question…
How Much Is It?
If you've purchased or researched similar products on the market, then you know they go for upwards of $1000. So, you'd expect to pay at least for $850 for Digital Marketing Courses, and it would be worth every penny to get these sorts of proven results.
But the good news is that you don't have to pay THOUSANDS to get results with NAJA. You don't even need to pay $700.
That's because if you act right now, you'll get everything you see on this page for just $297.
That's a great deal for something that's proven to help alleviate posting stress, clear up the confusion and make you more MONEY. 
You know it and I know it.
 But I can't promise this deal will last forever, which is why I urge & encourage you to order now:)
P.S. THE FOUNDATIONS FOR DIGITAL MARKETING SUCCESS is proven to give you the practical tools for consistent posting, ease anxiety/fears & open your mind to countless achievable content. And in fact Naja's so confident of this that she's willing to put her money where her mouth is…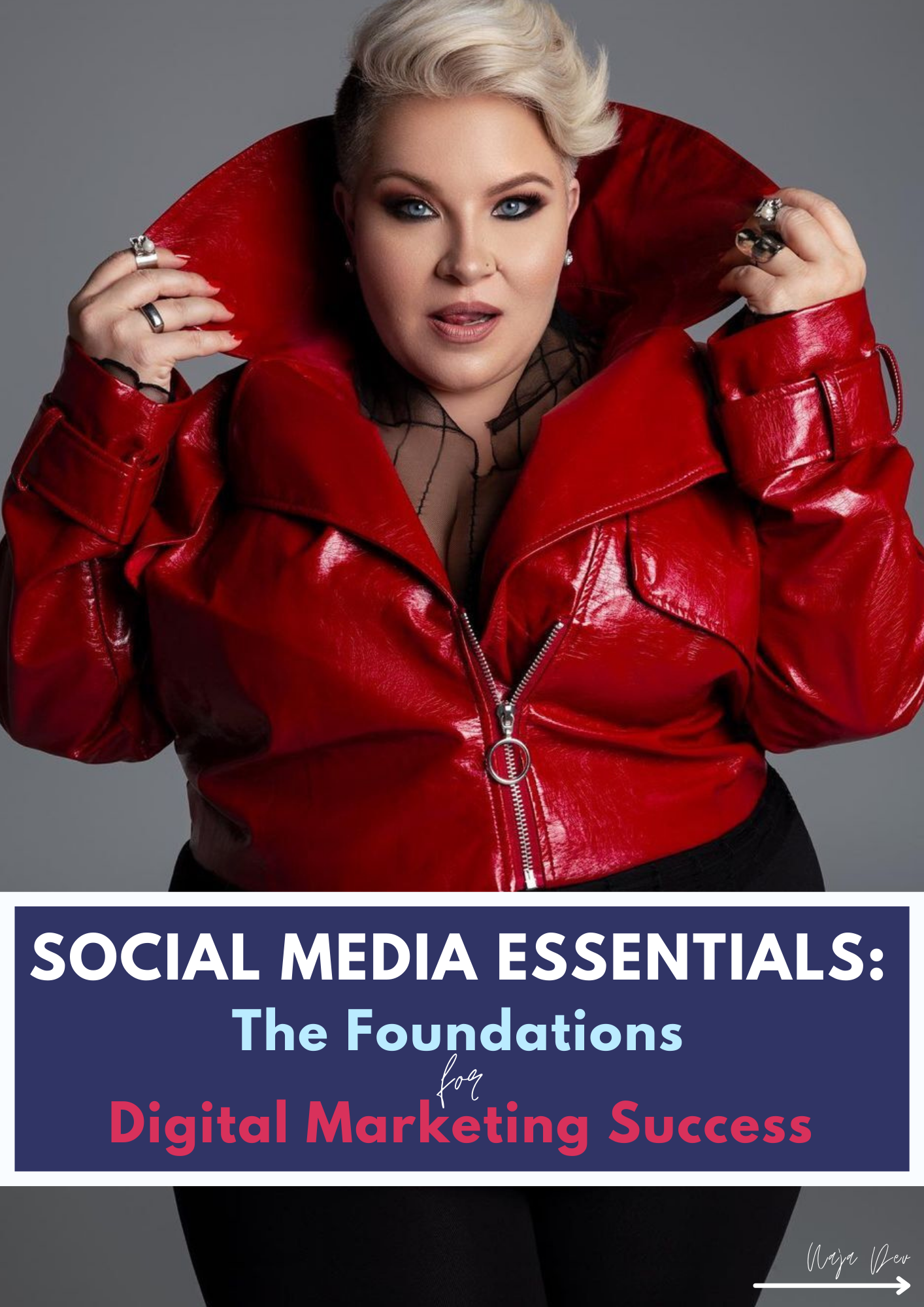 SOCIAL MEDIA ESSENTIALS: 
The Foundations For Digital Marketing Success
 Works Or It's FREE
You've got a full 60 days to try out these FOUNDATIONS FOR DIGITAL MARKETING SUCCESS strategies for free. Purchase The SOCIAL MEDIA ESSENTIALS course today, read/view/watch every episode. Try out the assignments + commitments. If you're not absolutely convinced this is the best way to grow your digital marketing, clientele or sales, just email me within 60 days (of purchase date) for a complete and prompt refund.
(Email: [email protected])
Fair enough?
Then order risk-free today, because you deserve to 
MAKE CONSISTENT CASH WITH YOUR CRAFT!!
1

2

3

4

5

6
WHAT IS SOCIAL MEDIA

WHAT ARE YOU USING THIS PAGE FOR

THE BIO: making it count!

THE COMMITMENT: how many posts per day

Can you spell ALGORITHM?

CONTENT CREATION: gotta be more than just nails, I'll tell you that!

LIGHTING. EQUIPMENT. CAMERA

SOCIAL PROOF: absolute gold

HASHTAGS

CAPTIONS

PT. 1- ENGAGEMENT: Building A Following

PT. 2- ENGAGEMENT: How To Get Them Involved

CONTENT CALENDAR

RUN YOUR SOCIAL LIKE THE BIG COMPANIES DO

CORRECT MENTAL APPROACH TO SOCIAL MEDIA

CONSISTENCY IS THE KEY!

GO ALL IN

DON'T BELIEVE THE HYPE!!!

SHARE YOURSELF: what is your contribution?

NAJA NOTES: POSTING ANXIETY? YOU'RE NOT ALONE

NAJA NOTES: BECOME A PICTURE HOARDER

NAJA NOTES: SLOW & STEADY WINS THE RACE

NAJA NOTES: PLANNING DAY: plan your work & work your plan

BONUS FREE GIFT - THE SOCIAL MEDIA HANDBOOK

Special Bonus - Book Your 1-on-1 w/ NAJA NAIL GURU HERE
INVESTMENT
Invest in yourself and especially your mental health. Don't allow 'ideas & beliefs' about social media to make you feel bad about yourself and the true LOVE & PASSION you have for your craft and this industry. Click to purchase so you can learn HOW TO RUN YOUR SOCIAL MEDIA so that YOUR SOCIAL MEDIA IS NOT RUNNING YOU!! *************************************************** NAJA NOTE: You do not need a paypal account. You can purchase with any debit or credit card. You will need to click a Paypal button, however the next screen then gives you the option to pay with any debit or credit card.